We are building a rock wall to terrace our backyard. We are using the boulders from our property. We are planning to put some silver flagstone for steps between the right and left side.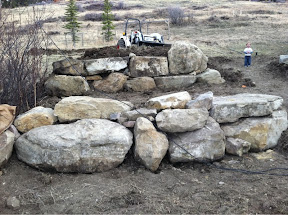 - left side
Right side
Brooks in the stairway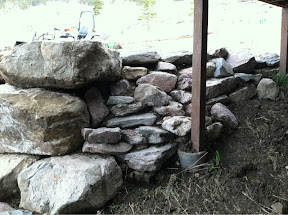 Upper right side by Dani and Dansie and mom. Good work
Lower right side
New playset location
Brooks hunting eggs today at the Wiginton's
Easter egg hunting is great.
Posted using BlogPress from my iPhone